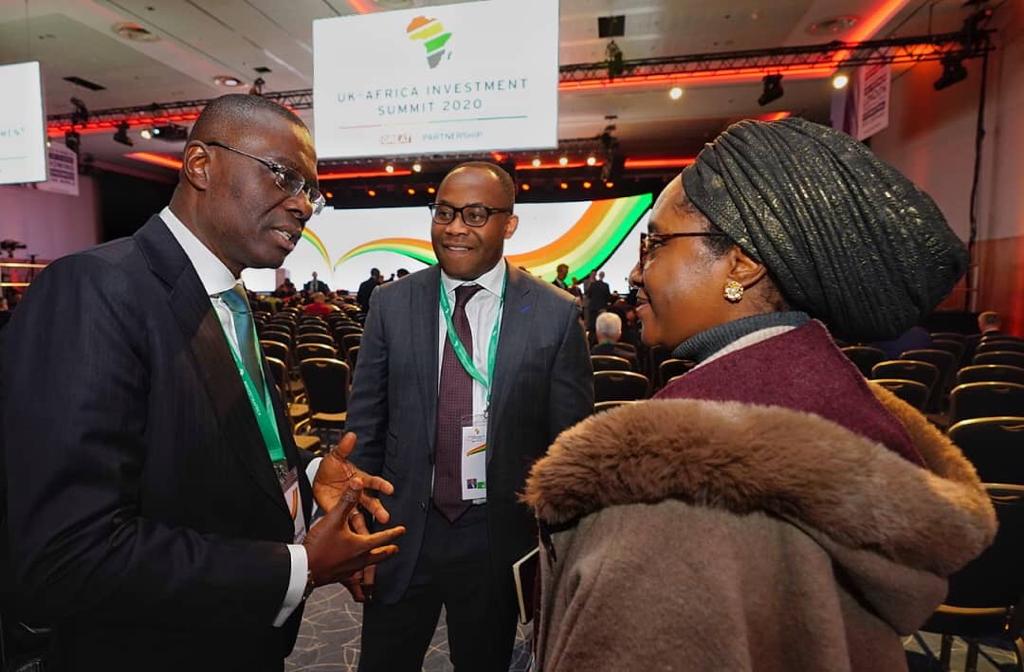 Whenever highbrow technocrats converge on matters of utmost importance, results cannot be farfetched. Already there is some excitement that four British companies have signed business deals with Nigeria on the sidelines of the inaugural UK-Africa Investment Summit 2020 in London, where heads of state and heads of government were given a rousing welcome.
The deals were among the several others sealed between UK companies and their African partners at the Summit, hosted by Mr. Boris Johnson, Prime Minister. The UK said the signed deals show how "we are building on to secure a lasting commercial partnership of mutual benefit."
The event was to bring together 21 African countries with the UK and African companies. This is the first time governments and businesses from the UK and Africa would come together for an event of this scale.
Before the opening of the summit, President Muhammadu Buhari had lobbied the British community to invest in the Nigerian economy.  "For my country, greater UK engagement in its economy would bring jobs to under-tapped sectors, such as agriculture and manufacturing," he said in an opinion published in The Guardian ahead of the UK-Africa Investment Summit in London.
"Millions of highly skilled, English-speaking but underemployed young people, are eager to work but without the opportunities that foreign investment could bring to create jobs and build businesses," Buhari added.
At the event, Mrs. Zainab Shamsuna Ahmed, Honourable Minister of Finance, Budget and National Planning, was calling for investors to invest in infrastructure such as water, bridges, and roads. She also sought their interest to invest in the digital economy and services industry connecting it to job creation and supporting youth development since Nigeria has a large youth population.
She attended the Opening Plenary of the UK-Africa Investment Summit alongside Buhari and Nigerian delegates at the Intercontinental Hotel, the O2 London. After the plenary there was a networking session at the delegates' lounge and business innovation hub.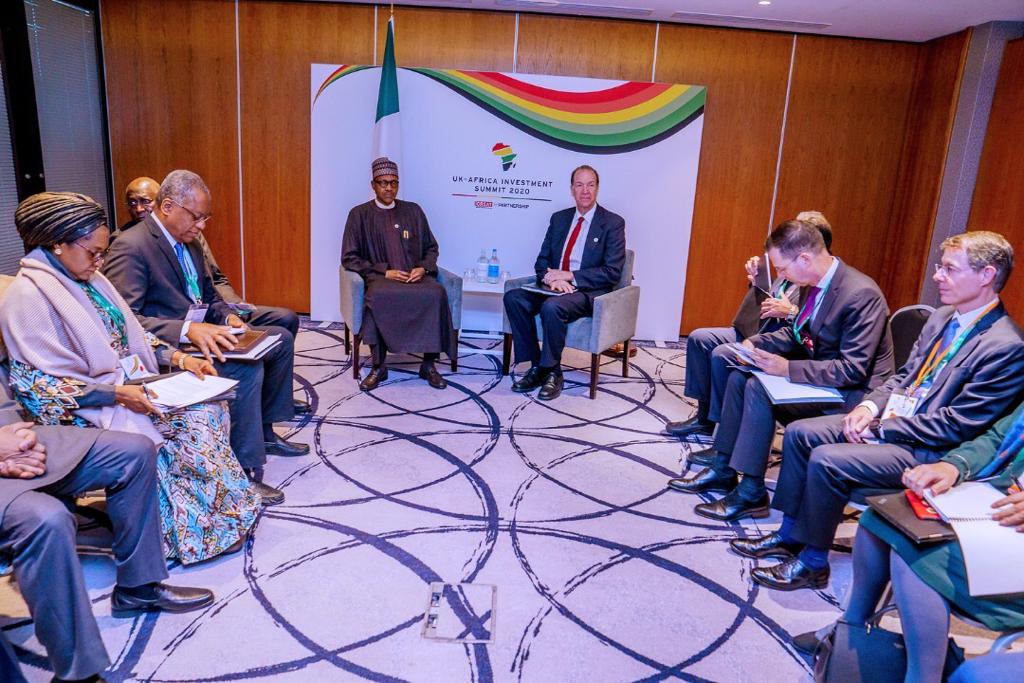 She was not only at the Plenary on Sustainable Finance and Infrastructure, the African Growth Opportunities, she, among other activities, also had some private side meetings on the go and then went to PriceWaterHouseCoopers (PWC) London Office for a meeting with investors where she listened to the challenges facing those already investing in Nigeria and the expectations of those planning to invest.
Johnson had used his opening speech to illustrate the modern partnership with examples of UK businesses like Dorset-based Low Energy Designs, which is installing smart street lighting across Nigeria, Northern Irish firm, Lagan which has won the contract to build a business park in Uganda, and Diageo which is investing £167 million to build a state-of- the- art, environmentally-friendly breweries in Kenya and wider East Africa. At the Summit, Johnson announced an end to the UK support for thermal coal mining or coal power plants overseas, ending direct Official Development Assistance, investment and export credit.
The announcement had formed part of the UK's wider commitment to use its expertise and experience to assist Africa transition from fossil fuels to renewable, sustainable forms of clean energy. Last year, the UK went a record 83 days without generating electricity from coal. The UK was also the first major economy to set a legally binding target to reach net zero emissions by 2050 and Glasgow will host the COP UN Climate Change Summit sometime this year.
The Summit, according to certain pivotal interest, is the latest in a series of what are coming to be known as 'Africa-Plus-One' Summits, referring to the idea of several African countries plus one non-African country. The first Summit of this kind was in France back in 1972, followed by Japan in 1993, and the United States of America (USA) tried one in 2014 during Obama's presidency. Most recently even Russia had an Africa Summit last October.
Of course deals worth billions of pounds were announced, meant to drive jobs and growth in all parts of the UK and in Africa, benefitting a range of British companies from family firms to major multinationals. All new investments are intended to reflect the Prime Minister's commitment to build long-term, sustainable relationships in Africa underpinned by values and high standards.
In the case of Nigeria, Low Energy Designs won an export contract to install street lighting in Oyo State while Savannah will invest £315 million in the acquisition and investment of ingas assets in Nigeria. Another British company, Tex ATC is expected to install five airport control room towers worth £2 million in different parts of Nigeria while Trilliant got a deal to install £5 million of Smart Metering for Abuja DisCo.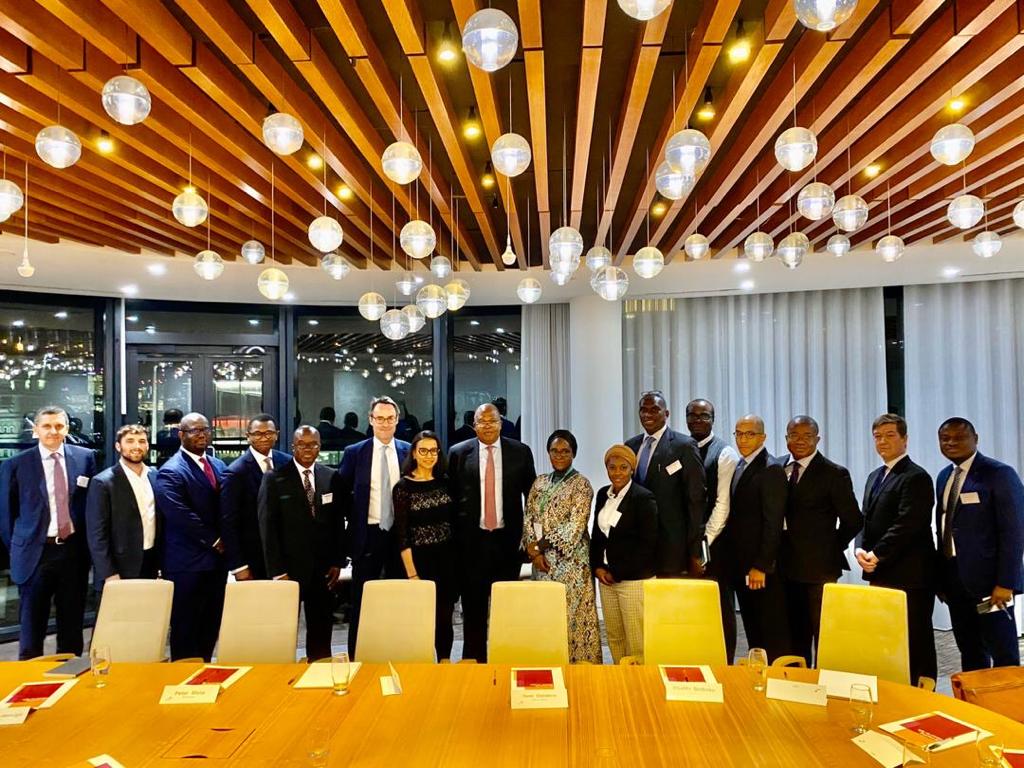 Several other deals were expected to be signed throughout the day, with African and UK businesses committing investments expected to reach into the billions.
According to Liz Truss MP, Secretary of State for International Trade: "We want the UK to be the investment partner of choice for African nations, and our world-leading expertise in finance, tech, and innovation, makes the UK and Africa natural partners for prosperity."
"Africa represents a huge opportunity for UK businesses, so it is brilliant to see so many British firms paving the way in trading and investing in the region today to drive growth, create jobs and boost vital infrastructure," Truss also said.