That every country faces one challenge or the other battling its different sectors is very common, but having a government that is sensitive and responsive, which is the wish of every citizen in recent times, is rare.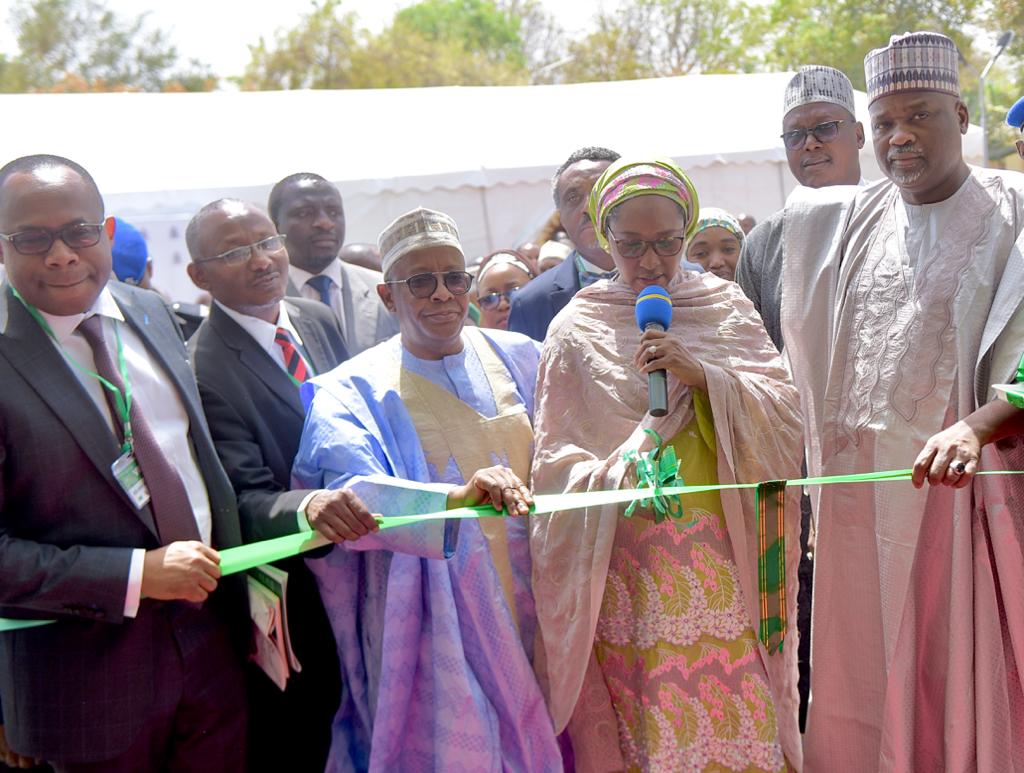 According to statistics from the Nigerian Economic Recovery and Growth Plan 2017-2020, at 52 years, the average life expectancy in Nigeria is lower than that of its peer African countries, e.g., Ghana (61years) and South Africa (57 years). The prevalence of infectious diseases remains high. Nigeria ranks poorly on the incidence of tuberculosis (128 out of 138 countries) and the prevalence of HIV (123 out of 138 countries).
However, some progress has been made in the country, more so with President Muhammadu Buhari-led government showing determination to be sensitive and responsive, such that Mrs. Zainab Ahmed, Honourable Minister of Finance, Budget and National Planning, recently commissioned a state-of-the-art training and administrative building at the Lagos University Teaching Hospital (LUTH) Cancer Centre in Lagos to support an enabling environment where medical professionals can receive training.
 Speaking during the launch of the project, which the NSIA in partnership with LUTH undertook the conceptualisation, development and establishment, Ahmed had said the high technology investment would stem the tide of medical tourism so that Nigerians suffering from cancer disease would not need to travel abroad to get treatment.
According to her, the commissioning of the Nigeria Sovereign Investment Authority (NSIA) – Lagos University Teaching Hospital (LUTH) Cancer Centre (NLCC), which would treat 80 cancer patients daily, would reduce medical tourism even as it would also attract cancer patients from across West African sub-region to access care in Nigeria.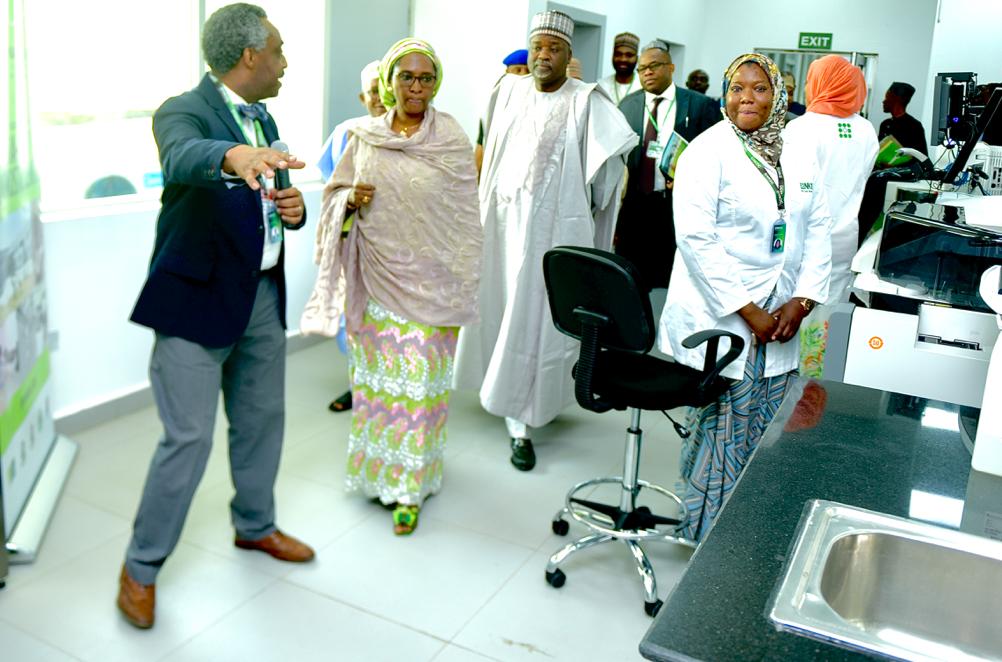 In the same manner, the Nigeria Sovereign Investment Authority (NSIA), in partnership with the Aminu Kano Teaching Hospital (AKTH), have undertaken the conceptualisation, development and establishment of a modern medical diagnostic centre, the NSIA-Kano Diagnostic Centre (NKDC). The NSIA have committed US$5.5 million in capital towards with establishment and operation of the centre, which is located within the premises of the AKTH, Kano state.
Speaking at the event on the Federal Government support of healthcare, the Honourable Minister of Finance said: "We have committed up to US$21 million to invest in three healthcare projects which are being executed as public private partnerships with three federal medical institutions under the management of NSIA. The projects include two modern Medical Diagnostic Centres, one co-located with Aminu Kano Teaching Hospital and the other co-located with Federal Medical Centre, Umuahia. These two diagnostic centres will provide modern radiology and laboratory services to patients in Kano and Abia States and their neighbouring regions."
On core delivery expectation, Mr. Uche Orji, Managing Director/ Chief Executive Officer (MD/CEO), NSIA, said: "There are three things that I want the centre to deliver; the first is services of a world class centre for radiology and diagnostics. This is because diagnosis is the biggest challenge that we have seen in our health sector. Our system is complicated by the fact that our people often risk self-diagnose. You are likely to see someone who has high blood pressure treating a headache. This is something we have to address. So, we expect that these centres will be world class space that will deliver quick and rapid automated diagnostics and radiology."
The centre is expected to serve the North Central and North Western region of the country and is a pilot – along with the modern diagnostic facility also established by the NSIA at the Federal Medical Centre Umuahia – for the NSIA diagnostic centre program, which aims to establish modern medical diagnostic centres, across the six geo-political zones of the country.
NSIA's investment funded the construction of the diagnostic centre, including the acquisition and installation of modern laboratory and radiology equipment which will aid the provision of comprehensive diagnostics for the delivery of the highest quality of services. The centre is operated by Statpath, which is a joint venture company between Synlab (formerly Pathcare) and Crestview. Synlab is a world-renowned provider of pathology services while Crestview is a renowned provider of radiology services in Nigeria.
NSIA's investment strategy in the healthcare sector is to partner with both public and private institutions to create centres of excellence in the healthcare delivery in Nigeria, focusing on diagnostics, tertiary healthcare (targeting non-communicable diseases) and medical and pharmaceutical manufacturing.
The following radiology equipment have been acquired from Siemens and installed at the entre: a 1.5 Tesla Magnetic Resonance Imaging (MRI) machine, two X-ray machines and two ultrasound machines. The Centre has entered into long-term contracts with Siemens (through their local partners Swiss Biosadt) for the maintenance of the equipment.
According to the stakeholders: "We expect the above-listed equipment to provide up to 20,000 patient investigations within the first year of operations, providing high quality diagnostic services that have previously been unavailable in the region." It is projected that the laboratory equipment will provide up to 110,000 patient investigations within the first year of operations. The operations of equipment (including the entire service delivery) is supported by an Electronic health management software.
In summary, this investment will provide fully automated laboratory and radiological diagnostic services, which have previously been unavailable in the region; serve over 100,000 patients annually; provide employment and training for over 80 healthcare professionals; reduce waiting times for diagnostic service treatment in Kano and its environs; provide an additional source of income for AKTH; and serve to reduce some of the leakage of foreign exchange resulting from patients seeking medical care abroad.
Recall that the NSIA, Nigerian investment institution established by the NSIA Act 2011, committed US$11.5million in capital towards the establishment and operation of (NSIA) – Lagos University Teaching Hospital (LUTH) Cancer Centre. This administration is committed to providing affordable healthcare for Nigerians and this facility ensures that there would not be a need to travel abroad to receive world class cancer care.
Since 70 percent of cancer deaths in the world occur in low- and middle-income countries, the World Health Organisation (WHO) recommends one linear accelerator per million populations and the centre now provides 1 brachytherapy and 3 external radiotherapy machines and a modern chemotherapy suite. Meanwhile Nigeria had one functioning machine for its 180 million population.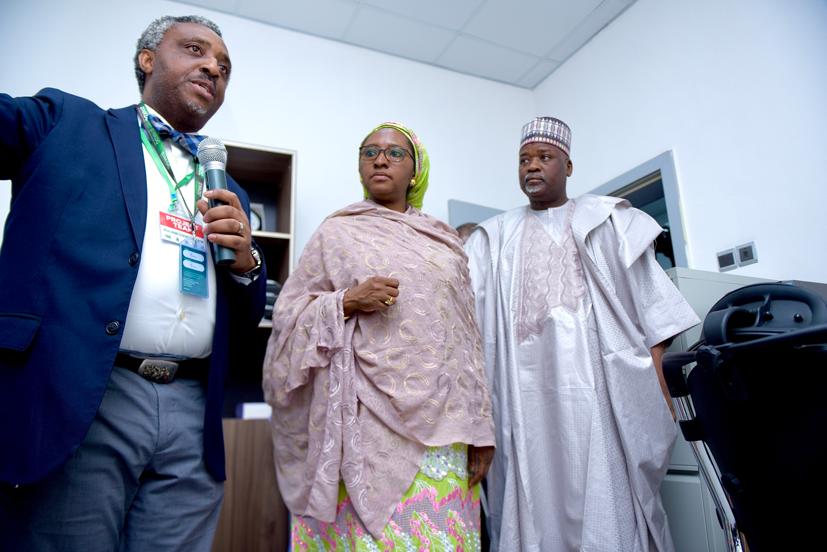 The training and administrative centre complements the NLCC's primary strategy of offering in-country cancer treatment as it aims to ensure that knowledge gaps in clinical techniques are bridged; continuous skill development of NLCC staff; adequate environment for research; training opportunities for resident and trainee clinicians across the country; and there is sufficient office space for NLCC's staff.