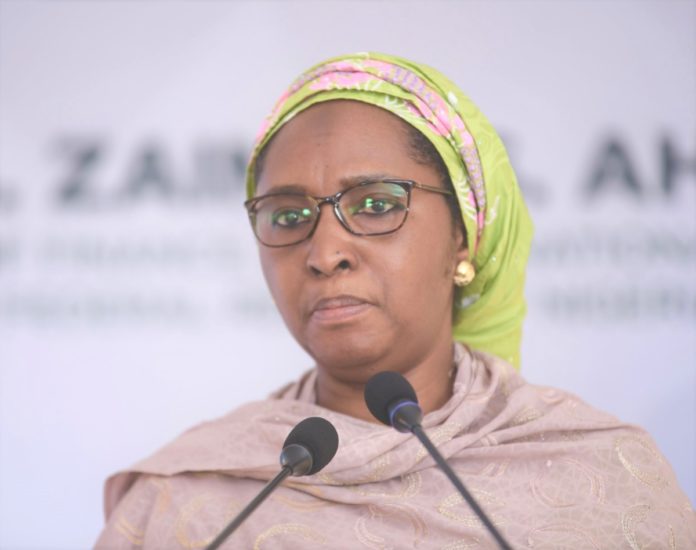 The Minister of Finance, Budget and National Planning, Mrs. Zainab Ahmed, has called on Nigerians to see the killer disease, corona virus (COVID-19), as the headwinds that could reinforce the wake-up call to a life without oil, rather than spreading panic and speculation in the economy.
Looking at the 'Impact of COVID 19' on the Nigerian economy at the Central Bank of Nigeria's (CBN) Consultative Roundtable with The CBN Governor, Mr. Godwin Emefiele, themed 'Going for Growth 2.0' held today at the CBN headquarters, the Honourable Minister said, "We need to put our hands together to weather the storm. We need to work together to take the opportunities provided by this very harsh reality. We are working as government to strengthen our macroeconomic fundamentals. Today is far stronger and more robust than in 2014-2016."
Ahmed, pointing to the multipronged consequences of the issue on the economy, said: "There is no doubt that the combination of crude oil price crash and corona virus will put severe strain on our budget revenue, forex and many sectors, we are drastically reviewing the budget as well as redoubling our effort to raise revenue and plug the leakages and intensify engagement and support of sub-national entities and the private sector in our economic recovery and growth programs."
On an effort needed to position the economy, Ahmed also said: "But we also need to mobilise local savings. Even before the crash of the crude oil price, the Ministry of Finance, Budget and National Planning has reached out to the private sector and formed a committee to fashion out a National Savings Policy."
She stated that the government's effort "will enable us infuse into the Capital Market various instruments to suite several investors' need. This will include long term instruments that will be suitable for investor groups that have patient capital such as Pension Funds."
Ahmed also notably highlighted the presidential initiatives on the 10 Agri-value chains and sustaining the momentum on infrastructure investments and major capital projects for which the country is in the process of accessing external concessionary loans.
In the same vein, the federal government, according to her, has worked to enhance the Nigerian Customs Service (NCS), to strengthen its trade facilitation function through automation of its function and putting up the National Single Trading Platform, to enhance customs trade facilitation role and improve Import and export businesses.