The Honourable Minister of Finance, Budget and National Planning, Zainab Ahmed, received the Vice Chancellor, Ahmadu Bello University Zaria, Professor Kabiru Bala in her office today in Abuja.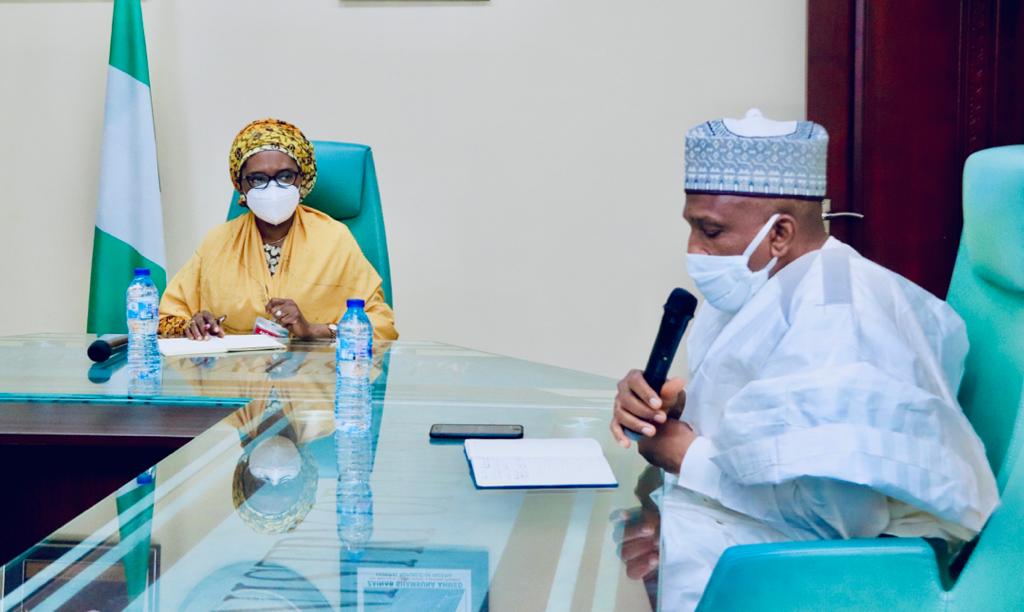 The vice Chancellor who expressed his appreciation of the good work the Honourable Minister is doing availed her with some of the challenges the University is facing.
The Vice Chancellor, shared his thoughts on ABU's development and ungoing challenges and reforms. The Vice Chancellor highlighted the major priorities of the present management and the long time vision of a prosperous institution.

According to Prof. Kabiru, "Ahmadu Bello University has grown so large with over 50,000 students and facilities stretched, revenue reduced". He said the school has to find creative ways to generate revenue internally . And one of the ways is by engaging ABU stakeholders and the Alumni's of the institution to see how they can help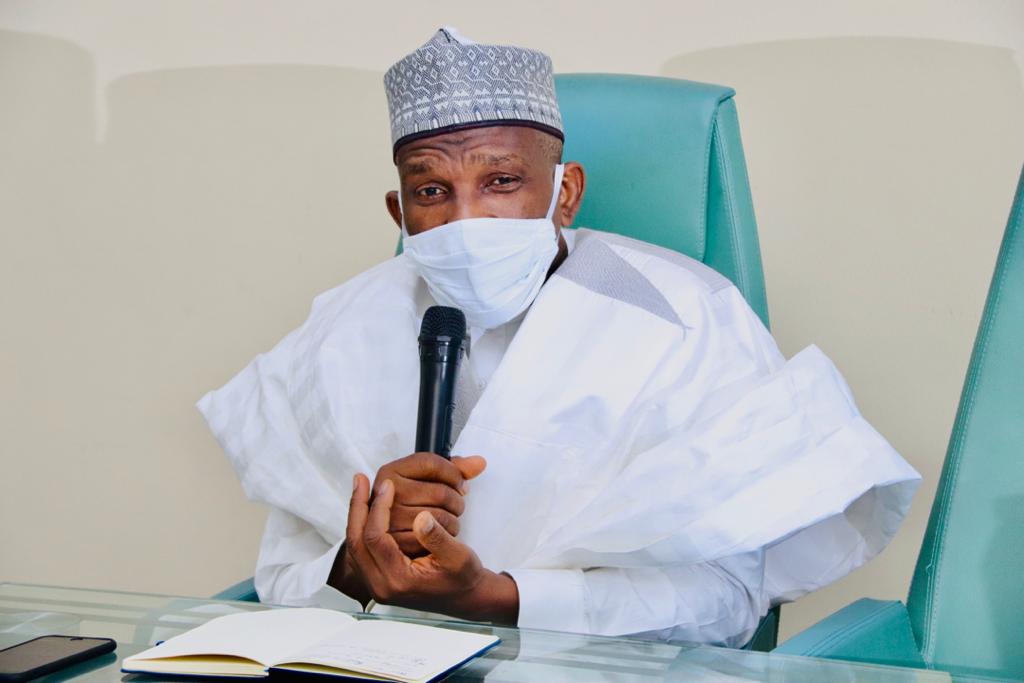 He listed some of the challenges in the institution which includes, dilapidated facilities, lack of power, over stretched classrooms and lecture theatres and outdated equipment.
Responding, the Honourable Minister thanked the Vice Chancellor and his team for the visit and praised the energy of the new team. According to the Honourable Minister, "the ABU alumni is big and strong and therefore, you have to take advantage of that group"

She advised the Vice Chancellor and his management team to prioritize and concentrate on renovation and rehabilitation of existing facilities rather than engaging in new ones and spreading the little resources thin.

According to Dr. Ahmed, "you have your alumni in government and across all sectors of the economy and are willing to help but you have to put in place structures that the alumni can come in and help" The government and alumni will help where necessary she promised.
The Vice Chancellor was accompanied on the visit by Professor Yahaya Makarfi Ibrahim, Director, Academic Planning and Monitoring, Professor Ahmed Ibrahim Doko, Director, University Advancement, and other senior management staff