Photo: Anambra Broadcasting Service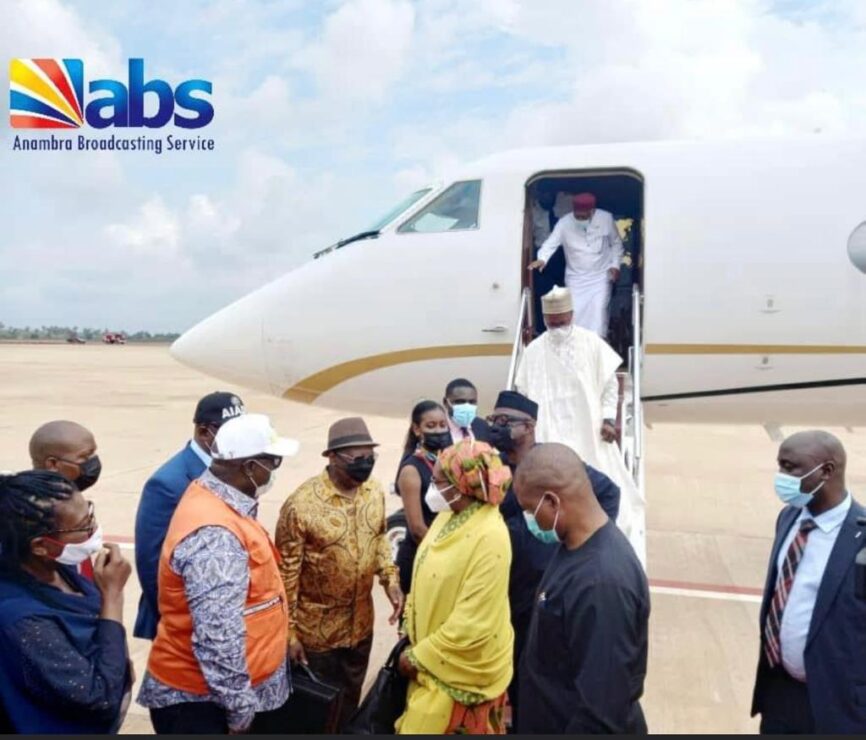 To further encourage and nurture the Nigerian automotive industry to growth, President Muhammadu has directed that all vehicles to be purchased under approved federal government budgets, should be procured from locally assembled vehicles.
Other tiers of government are also inspired to do the same, according to Mrs. Zainab Ahmed, Honourable Minister of Finance, Budget and National Planning, in her keynote address on the recent occasion of the commissioning of three new brands of Innoson Vehicles at Umudim Nnewi in Anambra State.
This is in order to stimulate growth of the industry through patronage which will sustain jobs locally rather than keep them abroad.
In line with the aspirations of achieving government's 2021 budget objectives, bold, decisive and urgent actions would be taken where necessary to address some of the challenges of the Nigerian automotive sector.
"On the commissioning of the three new automobile assembly plants of Messrs Innnoson Vehicle Manufacturing Company Limited, it is indeed gratifying to note that the 'Innoson Brand' which is proudly Nigerian has blazed the trail in automobile assembly under the National Automobile Industrial Development Plan (NAIDP)," Mrs. Ahmed said.
Thanking President Buhari for always yielding to genuine reasons and demands towards attracting Foreign Direct Investment (FDIs) to spur our industrialisation agenda, she noted: "From inception, Mr. President has consistently supported and encouraged local manufacturing in Nigerian to assist in creating more jobs as well as boosting the economy.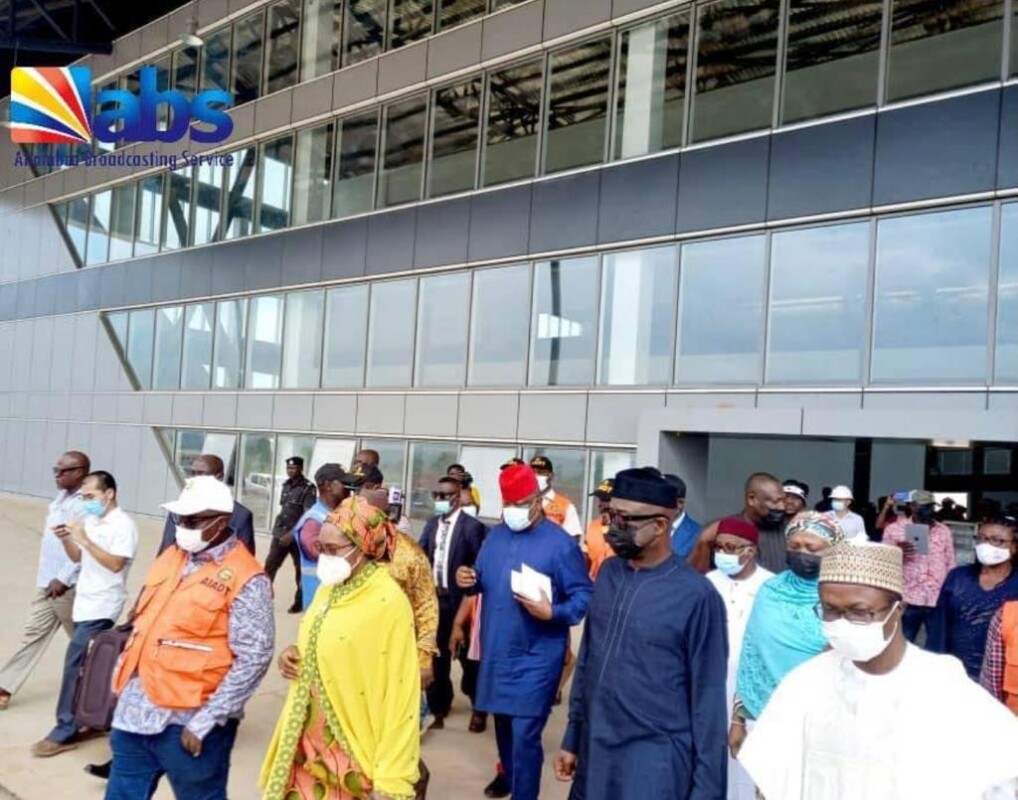 In her words: "I recall that in 2016, as part of measures to abate the spate of smuggling of automobile and its implication for the assembly industry, Mr. President had approved the restriction of importation of new and used vehicles to Nigeria. Also recently, in response to the outcry from local automobile assemblers on the fiscal policy measures for the industry, Mr. President had directed a review of the policy to ensure greater output in the sector.
This, according to her, is in line with Nigeria's philosophy to harness optimally, the benefits of the regional integration under Economic Community of West African States (ECOWAS) and the African Continental Free Trade Area (AfCFTA).
She informed the gathering that the Ministry of Finance, Budget and National Planning has put in place a Vehicle Registration (Vreg) Portal, to ensure that every vehicle imported or manufactured locally is captured in a central database, using the 18 – digit Vehicle Identification Number (VIN). This is to help tackle smuggling and forestall leakages in government revenue from evasion of import duty payment on all vehicles, according to her.
In her opinion, Nigeria must be able to produce what it consumes. "Nigeria's annual vehicle demand is put at about 720,000, while local production currently stands at about 15,000. This is not encouraging, as this means that we have to rely on imports to meet the demand for vehicles which cannot be met by the upcoming local automobile industry.
"Out of about 50 companies that were recommended by the National Automotive Design and Development Council (NADDC) to the Federal Ministry of Finance, Budget and National Planning to be given recognition as bonafide automobile manufacturers/assemblers, and to be allowed to import completely knocked down and semi-knocked down (CKD/SKD) components at 0 percent and 10 percent duty rates respectively, only about 15 are currently into active production," she also noted.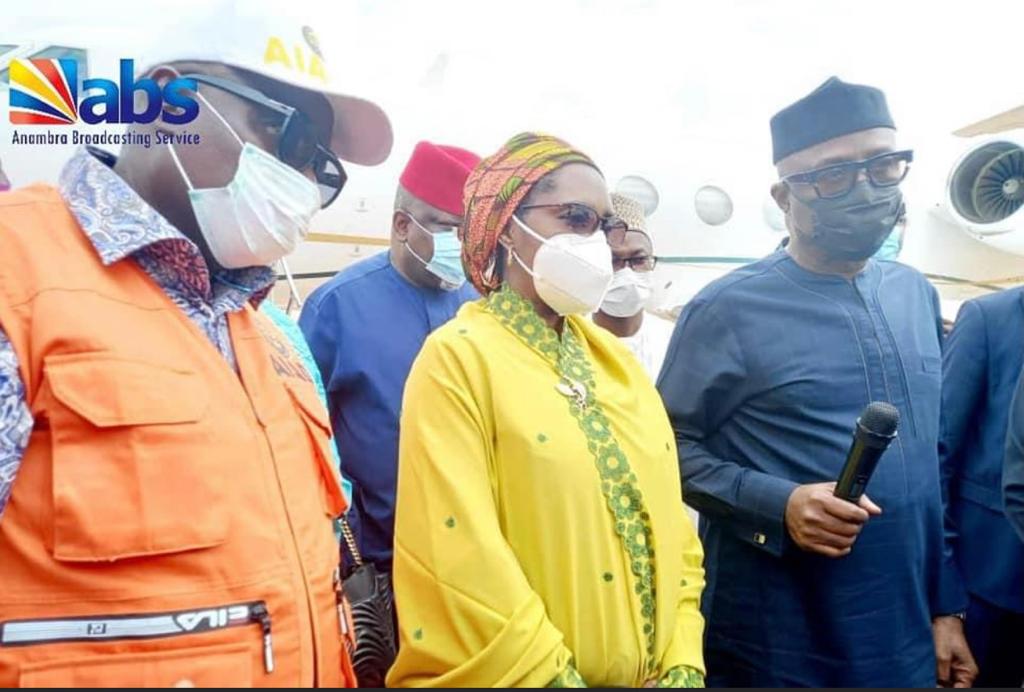 Apart from expressing the gladness to see that Innoson Vehicle Manufacturing Company Limited is striving relentlessly to be part of the local manufacturers, Mrs Ahmed also stated: "Moreover, as part of the key principles underpinning the Finance Act, 2020, we shall continue to foster closer coordination of monetary, trade and fiscal policies.
This, in her position, is to ensure that we continually endure and evolve fiscal and monetary policies to enhance the growth and development of the Nigeria's economy, especially the automotive industry.
"To put in perspective, the affordability of locally manufactured vehicles for the Nigerian citizens would require support for the vehicle purchase scheme under NAIDP. We shall therefore initiate discussions with relevant authorities towards means to support the scheme to promote consumer credit and financial inclusion.
She congratulated the government and people of Anambra State, Innnoson Vehicle Manufacturing Company Limited and Chief Innocent Chukwuma, for the commendable and laudable feet towards creating jobs, growth and investment in Nigeria.