by Enam Obiosio
Infrastructure financing delivered solely by the public sector is a thing of the past, according to Mrs. (Dr.) Zainab S. Ahmed, Honourable Minister of Finance, Budget, and National Planning.
She stated this while speaking on the theme: 'Sustainable Funding For Transport Infrastructure Development In Nigeria', at the recently held 2-day national conference on Transportation Infrastructure Development Financing In Nigeria by the Nigeria Institute of Transport Technology, Zaria, Kaduna.
On the success of the road infrastructure development and refurbishment investment tax credit scheme ((RITCS), she said: "The success of this scheme will pave the way for further initiatives which create opportunities for public private partnership (PPP) arrangements using both domestic and foreign capital in a sector critical to the growth of the Nigerian economy."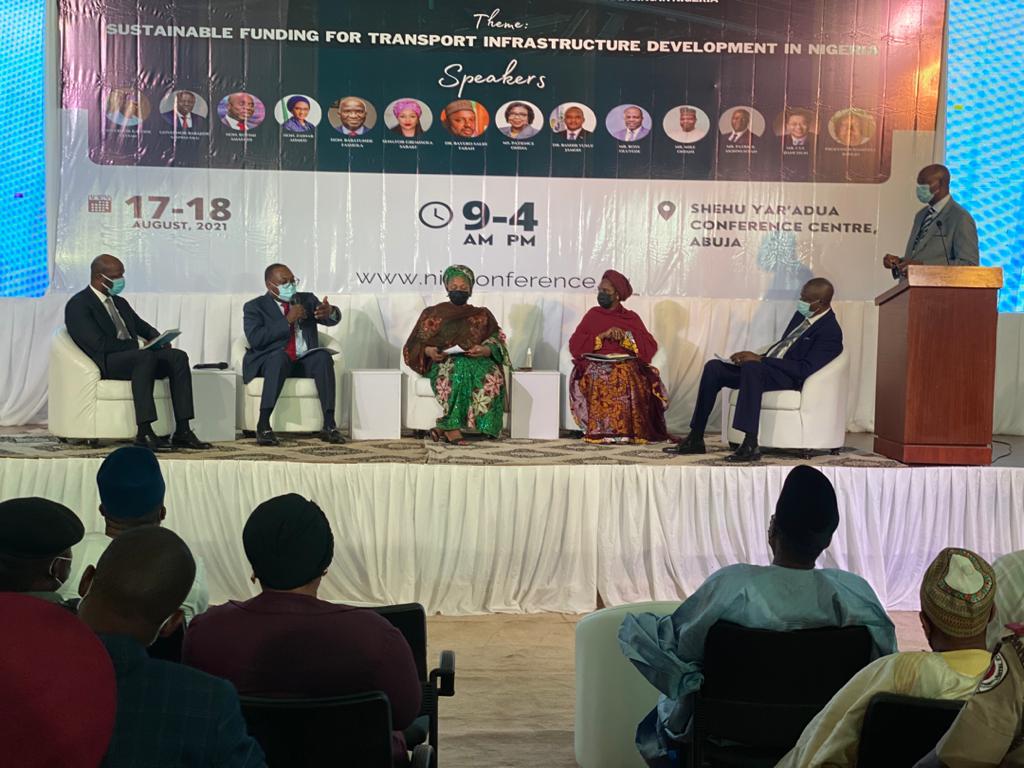 According to her, the RITCS is a sustainable and innovative approach to financing road transport infrastructure in Nigeria which leverages on private sector expertise and capital. "The success of the Scheme is evident from the quality of the roads and the rapid pace at which the roads are being constructed, notwithstanding the delays from the COVID-19 pandemic," she also stated.
In her Paper titled 'Towards Harnessing and Exploring Opportunities for Sustainable Financing of Transport Infrastructure in Nigeria', Mrs Ahmed presented a case study of RITCS, a key initiative introduced by this administration to finance road infrastructure in Nigeria. She began by highlighting the link between transport infrastructure and economic development and explore the various options for financing road infrastructure.
The RITCS, launched by President Muhammadu Buhari through Executive Order Number 7 and signed in January 2019, "is designed to leverage private sector capital, efficiency and expertise to construct, repair and maintain critical road infrastructure in key economic corridors and industrial clusters in Nigeria. The scheme relieves government of the burden of funding significant outlays for road projects through the annual budget."
In her words: "Essentially, the scheme utilises tax expenditures, by way of tax credits, to finance the construction of critical road and bridge infrastructure through an innovative PPP mechanism that incentivises private sector participation.
"Participating investors in the scheme are issued tax credits which they utilise to reduce corporate taxes payable to government. This allows them to recoup the value of their investment in roads and bridges. The scheme places limits on the tax credits claimable in a fiscal year to ensure government revenues are not compromised.
On infrastructure and economic development, Mrs. Ahmed stated that the process of economic development is complex and influenced by various factors, many of which are not directly observable. "However, there is little doubt that infrastructure is a catalyst for economic growth. Infrastructure and economic growth are inextricably linked, with infrastructure as the backbone on which economic activities are delivered."
According to her, infrastructure investment is not a one-time activity but one which requires the continuous maintenance and replenishment of the infrastructure stock of any country, regardless of its level of development.
"For example, the United States Senate recently passed a US$1 trillion infrastructure bill with bipartisan support which according to the Brookings Institute represents about 1.25 percent of United States (US) gross domestic product (GDP). This signifies the multiplier effects from infrastructure investment and underscores the attention it receives as an important driver of economic growth, even in advanced economies.
Stating further, she also said: "It is also for this reason that Goal 9 of the United Nations Sustainable Development Goals is to 'Build resilient infrastructure, promote inclusive and sustainable industrialisation and foster innovation'. This places infrastructure at the heart of industrialisation and innovation, activities required for the transformation of low-income countries to advanced industrialised societies.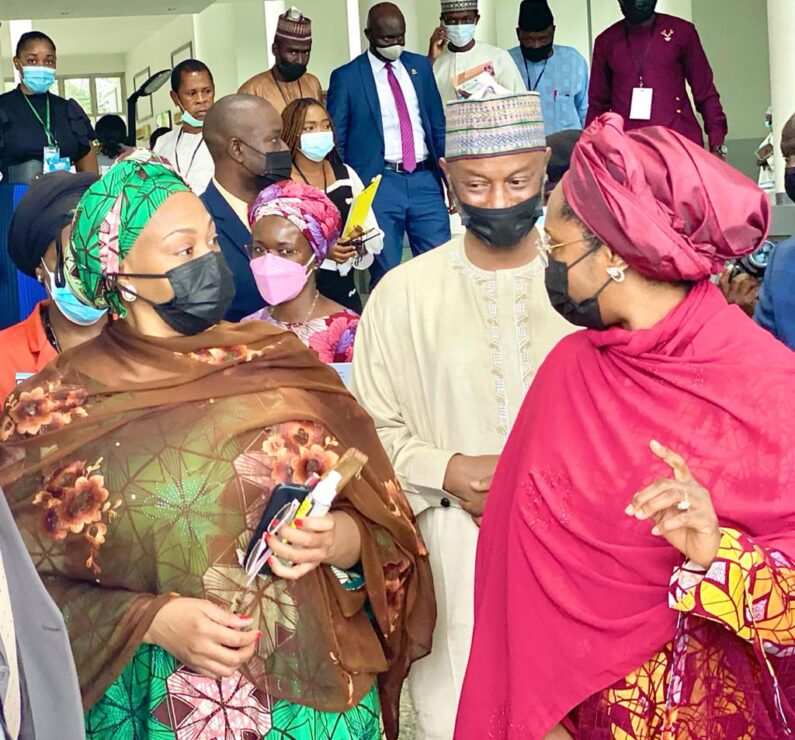 Shedding some light on the options for financing transport infrastructure, Mrs. Ahmed went further by asking the question: "How do we finance transport infrastructure? "Traditionally, the public purse has been the source of a significant proportion of transport infrastructure financing because of the 'public good' nature of infrastructure and the positive externalities it creates in an economy.
Given the scale of investment to support infrastructure projects, "sole financing by government has led to increasingly large budget deficits, a form of financing which is unsustainable in the long term. For this reason, low-income countries for example, have typically supplemented government investment in infrastructure with other sources of financing from multilateral and bilateral partners.
She noted that in cases where the domestic capital market is sufficiently developed, capital can be raised locally while those countries with access to global capital markets can also raise finance internationally. "In the case of Nigeria, all of these financing sources are exploited to create a diversified portfolio of financing sources to build our stock of transport infrastructure. Adopting this mixed approach to infrastructure financing goes a long way in addressing the question of sustainable financing.
"A hybrid approach to transport infrastructure financing allows us to deepen our domestic capital market through the issuance of medium to long term debt instruments which allow citizens and institutional investors to take a stake in the future growth of our economy. The issuance of Eurobonds targeted at infrastructure spending allows us to raise foreign exchange at market-determined rates but also registers Nigeria as a viable investment destination for foreign investors.
Apart from defining transport infrastructure, looking at how road infrastructure development is delivered, and road transport infrastructure financing in Nigeria, she further stated that while financing is being secured, the question of who builds the infrastructure is critical.
"The PPP represents a unique opportunity to benefit from the expertise present in the private sector to deliver infrastructure projects in a timely and cost-effective manner. It allows government to share the burden of financing, building and maintaining infrastructure which frees up scarce resources to address other needs best delivered by the government.