By prioritising COVID-19 stimulus that tackles multiple challenges, countries can build back in a way that is more inclusive, sustainable and resilient, says Mrs. Zainab Ahmed, Honourable Minister of Finance, Budget And National Planning.
Focusing her acceptance speech at the recent award of Honorary Doctorate Degree Causa in Management by Kaduna State University on governments' efforts towards sustaining the economy, she noted: "You would recall that the COVID-19 pandemic gave rise to what may be the most challenging global health and economic crisis of our time.
"In response, governments around the world have committed at least $12 trillion in stimulus packages to COVID-19 recovery, much of it focused on immediate needs like health, food security and jobs. Yet, countries must also focus on building their economies for tomorrow.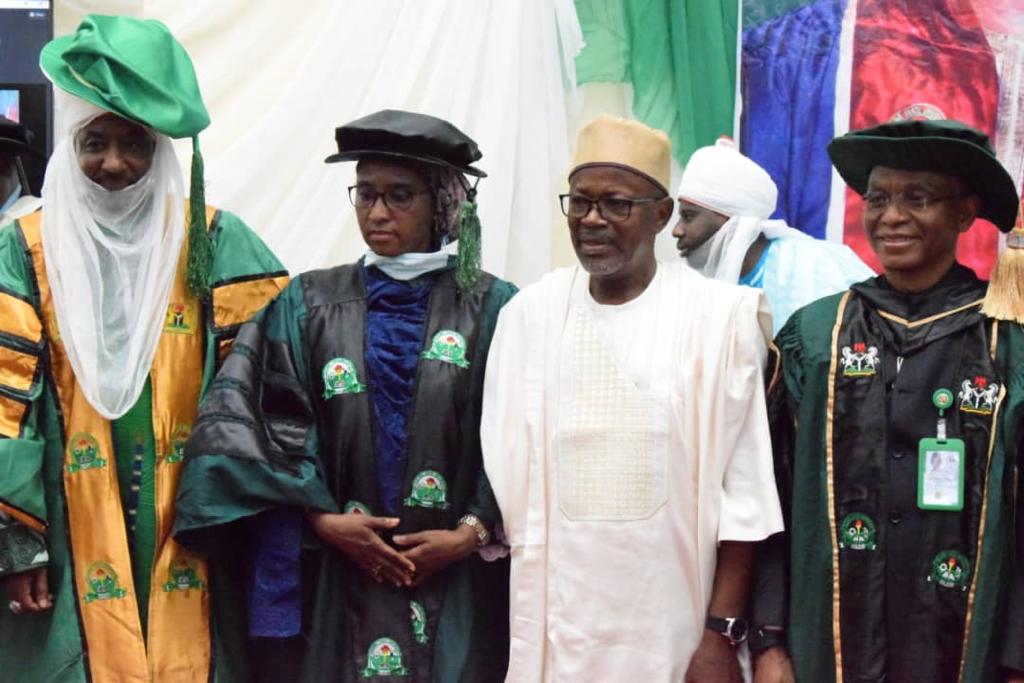 To address the economic challenges of the pandemic, she noted that federal government approved a $5.9 billion (N23 trillion) Nigeria Economic Sustainability Plan in July 2020. "The plan which costs roughly one percent of our gross domestic product (GDP) was intended to stimulate and diversify the economy, retain and create jobs and extend more protection to the poor.
According to her: "The recovery plan includes investments in clean energy, agriculture and infrastructure. The most noteworthy piece of green spending is a $619 million commitment to the solar homes systems project, which will help install solar home systems for up to 5 million households, serving about 25 million individual Nigerians who are not currently connected to the national grid.
"It also provides monetary incentives for private solar installers and aims to create more domestic jobs in the solar industry. This is one of the largest renewable energies COVID-19 stimulus interventions from a middle- income or low-income country to date, and is intended to increase energy access and equity.
"The Economic Sustainability Plan also includes a National Medium, Small and Micro Enterprises (MSMEs) Survival Fund to cushion the impact of COVID-19 on the economy and create an environment for small businesses to thrive. MSMEs are the engine of the Nigerian economy. There are over 37 million MSMEs in Nigeria, according to her, that contribute nearly 48 percent of the nation's GDP.
In her words: "COVID-19 has severely constrained MSMEs in Nigeria, with many either laying off staff or going out of business. The MSME Survival Fund will support the private sector to help diversify the economy, with a particular focus on women. Sixty percent of the MSME Survival Fund has been reserved for women entrepreneurs, who make up at least 41 percent of micro-businesses in the country.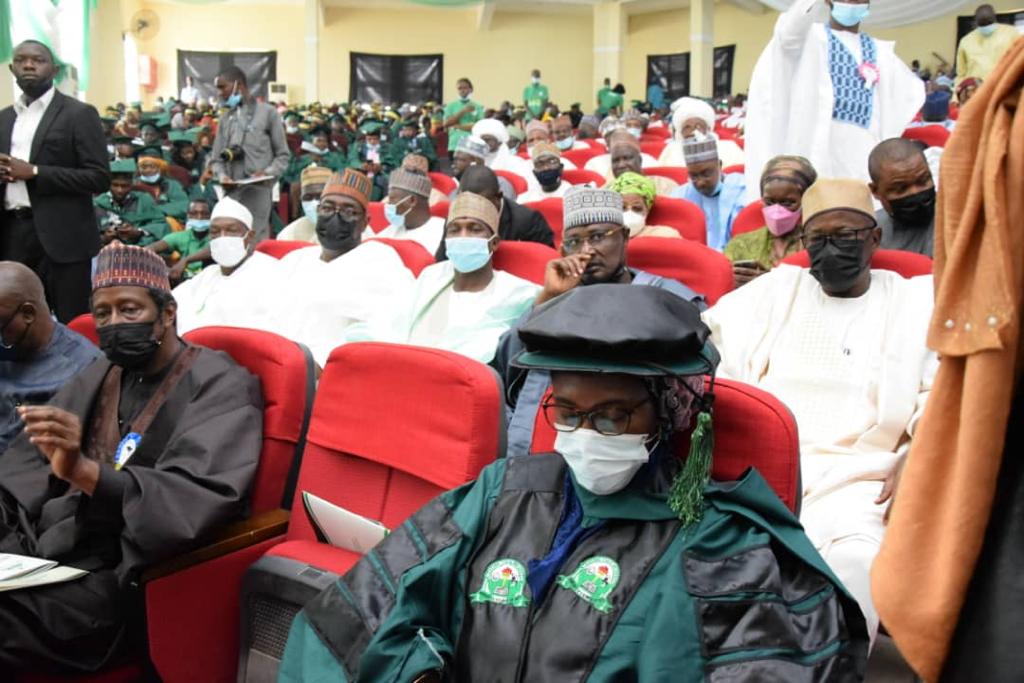 These interventions, as she stated, would help to empower women and close the gender gap, promote gender equality and equal representation and build a fairer Nigeria.
"We recognise that every country's growth and development depend on the level of the resourcefulness of its citizens, especially the youths. Young people form the larger part of the population in Nigeria and Africa by extension. Our young ones are increasingly becoming innovative and creative in the use of technology to address local challenges.
"Our government is putting in place structures and programs to support and empower them to use their energy, creativity, and skills to grow the economy and support government efforts. The President Muhammadu Buhari administration is appreciative of your efforts as a citadel of learning in helping contribute to the development of our youths.
"Education gives us much as individuals, but its benefit to societies is even greater. I am convinced that the works of institutions like Kaduna State University and other Universities will support and help to expand the Nation's educational frontiers to flourish throughout the length and breadth of Nigeria.