The Honourable Minister of Finance, Budget and National Planning, Mrs. Zainab Ahmed, has said that Nigeria can only reduce poverty if the country train and empower the women.
In her response to Honourable Dr. Asabe Vilita Bashir, Director-General (DG), National Centre For Women Development, during recent visit of the DG, Mrs. Ahmed commended the Centre for the training it offers "because it helps in economic empowerment for the women."
"I will like to suggest here that you encourage the women to open a bank account which will help them begin to learn how to manage their finances. You can also liaise with some banks to accompany you during your events so that they can help the women open an account with minimum ease," the Honourable Minister said.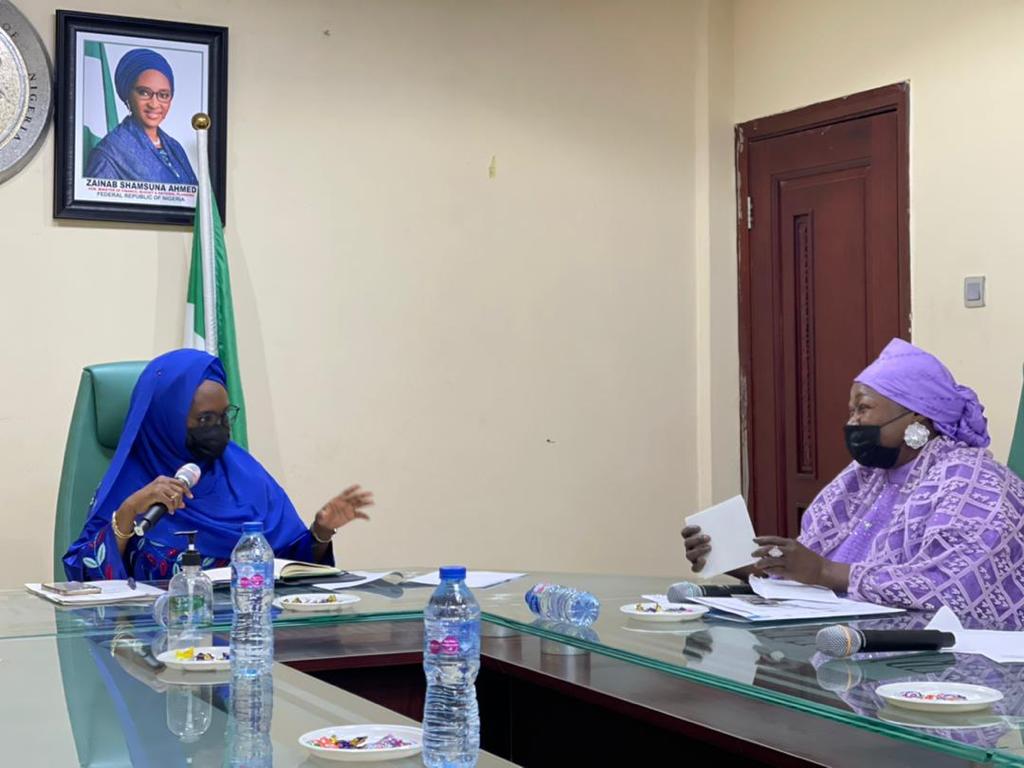 She noted that women need an initial financial support, "and you know women are good managers of resources too."
Concerning request by the DG, Mrs. Ahmed said: "We will look at all your requests and see how we can help," congratulating Dr. Bashir for her well-deserved appointment, the Honourable Minister said, "I believe in your capacity to reestablish the Centre because of your track record in the area of women development and community service. I am confident you will excel here like you did too as a house member during your tenure."
Reflecting on the past for the Centre, Mrs. Ahmed also said: "We know how degraded the Centre is now. Before, it was a proud place to be as woman. I am happy that you have taken up the challenge. The creche is a laudable project/innovation. We will do our best to help you get support for the generator and to help the creche. I will also suggest that you look at the possibility of a light/power supply at the Centre.
In her presentation, Dr. Bashir said that she met a moribund agency with dilapidated infrastructure and a staff without motivation, and the agency looked a shadow of its former self.
She stated that the office at the Centre was not functional, and that the mandate of the Centre was neglected.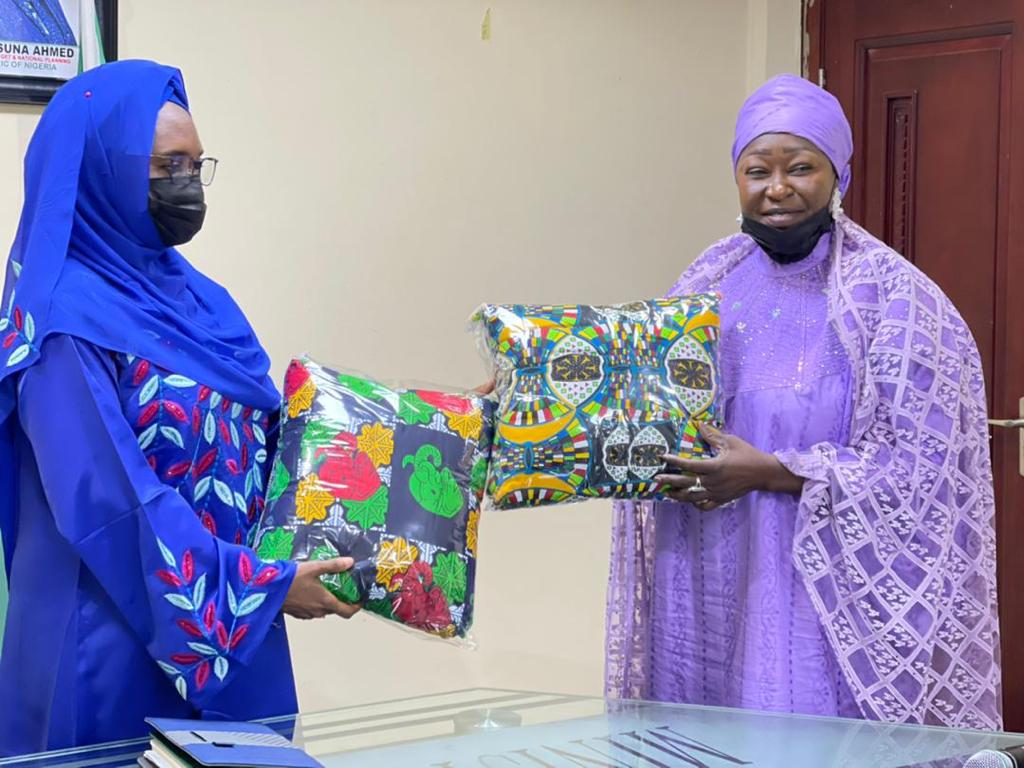 So far, "We have refurbished the banquet hall and auditorium, so as to kick start activities at the Centre and drive traffic and to raise the necessary funds to run the place. We have also refurbished and re-equipped the creche, so as to encourage agencies, especially those close to us to use the creche for their kids," she said.
In her words: "It is also a good place for parents to keep their children when they are here for training and conferences. Our women are challenged because they do not have resources to do business and work that will bring them some resources. Our job is to create such opportunities for them and we believe the Honourable Minister can help us achieve that by helping us with an intervention, so that we can continue with our empowerment programs.
According to her: "We deal with a lot of women whenever we have a programme. But, the resources at our disposal are so inadequate to accommodate most of the participants who most times require starter packs to start a small business after the training. We shall be grateful if the Honourable Minister can help with some support and intervention funds in that regard.
Dr. Bashir noted that "most of our rural women are in dire straits and we will like to support them. But, we are restricted by resources to do more. At the office, the power generator that we have is a-800KVA old machine that has lost its steam. We want a new generator that we can dedicate to the creche, because the kids have to be well taken care of.